Let us keep your workplace looking clean, healthy and presentable at all times.  ForEVERGREEN.
Throughout the years, we have learned that the best cleaning company is the one that clients do not have to micro-manage. In order to minimize deficiencies, EBM has developed a comprehensive training program that all of our staff and supervisors go through as a part of obtaining employment with our company. This program incorporates WHMIS certification and meets WCB requirements. Evergreen's unique orientation also features classroom training on essential cleaning concepts and safety protocol.
Our senior staff offer expertise in different areas for a better balanced portfolio. Some of our educational background includes the University of British Columbia, the Institute of Inspection Cleaning and Restoration Certificate and the Ultra-Chem Carpet Cleaning Certificate.
The following links provide more information regarding our credentials and the products we use:
Training Programs
Cleaning Management Institute
cminstitute.net
IICRC Carpet Cleaning Certification
iicrc.org
Ultra-Chem Carpet Cleaning Certification
ultrachemlabs.com
Building Service Worker Certificate

Developing Professional Skills
Chemistry of Cleaning
General Cleaning
Carpet and Upholstery Cleaning
Complete Floor Care
Special Area and Project Cleaning
Industrial Kitchen Cleaning

WHMIS Certification
Cleaning Products 
Green Seal Certification
greenseal.org
Ecologo Approved Products
ecologo.org
Memberships 
Building Owners and Managers Association of British Columbia
boma.bc.ca
The Worldwide Cleaning Industry Association
issa.com
Accolades 
Business Excellence Award for Sustainability
kelownachamber.org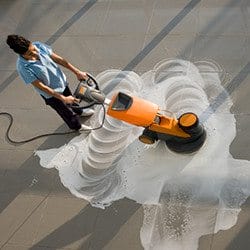 Evergreen was hired by the District in July 2012 to perform custodial maintenance in our multiple office facilities. The service that we have received has been very good, and we have found that Evergreen's management team has been efficient at addressing any issues that have arisen. Communication between the District and Evergreen has been effective and timely. Based on this service, we would certainly consider hiring Evergreen again to conduct our required building maintenance and can certainly recommend their services to others.