Professionally Trained Staff
Security Cleared Personnel
Want Superior Cleaning?
Start With A Free Demonstration!
Comprehensive Cleaning Assessment
Bundled Sanitary Supplies
Ongoing Supervision & Training
Proven Excellence
With a history of serving some of Western Canada's most prestigious facilities including correctional facilities, universities and shopping centres.
Experienced and Trained Staff
Background checked and trained by the Building Service Worker program, which includes WHMIS certification.

Best In Class Equipment
Modern tools and innovative technology to meet your commercial cleaning – janitorial services unique needs.

24-Hour Response Time
Email or phone response within 2 hours and proactive commercial cleaning – janitorial services solutions within 24 hours.

Markets
Evergreen is a recognized leader in the commercial cleaning – janitorial services industry across municipalities in B.C. and Alberta.

"Evergreen Building Maintenance has been providing excellent quality commercial cleaning and janitorial services to our property management company for the last several years. This includes work with apartment towers, strata complexes and student housing. APM has received minimal complaints about cleanliness or professionalism regarding Evergreen's staff. I have to give kudos to their team considering the fact that we're dealing with a service based industry. I am proud to partner up with a contractor that sees eye-to-eye with not only our company's vision, but also satisfies the needs of our clients. In conclusion, I wouldn't hesitate to recommend Evergreen's services to anyone looking for top notch commercial, industrial or strata building maintenance services. Their management team is efficient and timely in handling any service requests. I look forward to many more years to working together with Evergreen."
– Associated Property Management (2001) Ltd.



"As a residential elevator manufacturer, a clean environment is an essential component to the way we run our operations. Whether it's a potential customer's first impression of our showroom, keeping our office staff in a comfortable work environment or ensuring that our manufacturing facilities kept are spotless, we feel that it is a direct reflection of our brand. That is why we have chosen to work with Evergreen Building Maintenance, a company that works hard to deliver a quality service and understands the importance of maintaining a positive brand image. Evergreen Building Maintenance has well trained staff and an experienced management team that have been great to work with and I would recommend their company to any organization looking for consistent, dependable and trustworthy commercial cleaning services."
– Hybrid Elevator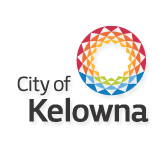 "Evergreen Building Maintenance has provided janitorial services for the City of Kelowna since 2003. Contracts were awarded for Kelowna City Hall, City Works Yard and Parks Department under my area of responsibility. I have found Evergreen to be reliable and respond to any issues in a timely manner. I would recommend them for any janitorial services of similar environment."
– City of Kelowna (Civic Operations)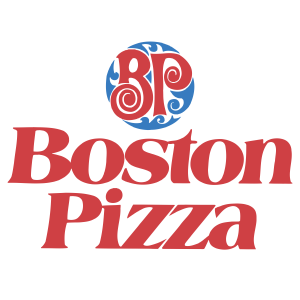 "Evergreen Building Maintenance has been providing us with cleaning services for a short time, but has proven to be very reliable and is doing a thorough job. If any complaints are made their team is quick to respond with any issues that have been brought to their attention. I have no hesitation in recommending Evergreen Building Maintenance for janitorial work."
– Boston Pizza



"On behalf of Penticton Honda & Penticton Hyundai, I am pleased to provide a letter of reference for the custodial services provided by Evergreen Building Maintenance Inc. We are very satisfied with the quality of work that Evergreen provides at our locations. Based on the service we receive, I highly recommend Evergreen Building Maintenance Inc."
– Sentes Automotive



"Evergreen was hired through our Facilities Management Team to perform custodian maintenance in our BC Hydro Administration Office and has proven to satisfy the cleaning needs for our facility on a consistent basis. Based on Evergreen's service, we would definitely recommend them."
– BC Hydro



"Evergreen Building Maintenance has been working with us since March of 2020. During this time, the level of cleanliness across our property has improved dramatically.
As the 5-time Canadian Winery of the Year, it is of the utmost importance that our property is in top condition at all times. I am pleased to say that this has been possible since Evergreen came onboard. With over 120,000 Sq. Ft of guest facing areas, it is a very large property but with the unwavering commitment of the Evergreen team, they are able to navigate both the necessary fine details but also in a time effective manner.
I've always felt like any feedback that's been passed along to be taken seriously and addressed immediately. It is a pleasure to work with the Evergreen team and I am confident that any job they pursue and eventually are responsible for, expectations will be exceeded."
– Mission Hill Family Estate Winery



"I am writing this letter to say thank you to you and your team. I have had several maintenance companies in the past few years, but none compare to the incredible quality of work done by your company! When I assumed the management position at our retail store, it was in dire need of floor work. The black marks were driving into the floor over the past 3-5 years. I did not think that the floor would ever look like new, but at least it would get a little cleaner. I was wrong. My staff and I could not believe our eyes when we walked into work on Monday morning. Evergreen made our floors look brand new and even our customers noticed the difference."
– Shoppers Drug Mart

Evergreen Building Maintenance Inc. – Commercial Cleaning – Janitorial Services
3818 Gordon Dr, Kelowna, BC V1W 3Y3, (250) 869-5165 , P.O. Box 29246 OKM, Kelowna, B.C. V1W 4A7
Evergreen Building Maintenance is the leading provider of commercial cleaning services – janitorial services in BC and Western Canada.  The head office is in Kelowna, BC.  Other locations are in Kamloops, Vernon, Penticton, Southeast Calgary, White Rock, Cranbrook, West Kelowna, Lake Country
We specialize in providing daily and weekly contracted commercial cleaning – janitorial services for government building cleaning, school cleaning, office cleaning, office building cleaning, retail mall cleaning, retail store cleaning, grocery stores, car dealerships, medical office cleaning, dentist cleaning, veterinary office cleaning, pet hospitals, etc.